Missing Line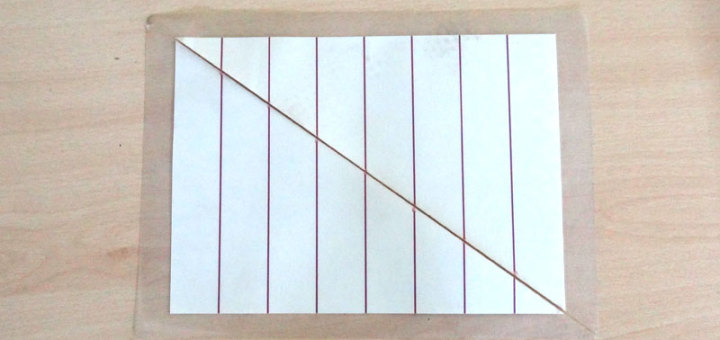 Material Required: Card paper, graph paper(optional), pencil or pen, cutter or scissors.
The missing line activities take everyone by surprise. But there is a perfectly clear explanation for the mysterious missing line.
If a rectangle as shown in the figure is cut along a dotted line and shifted as shown, one of the original eight line segments inside the rectangle disappears.
What happened to the missing line? Tell the students to observe what is happening while sliding the two halves. When we slide the two pieces, one against the other, one line segment in each half becomes the boundary of the rectangle. And the lengths of the remaining line segments are slightly increased, the total length of the eight segments remains the same.